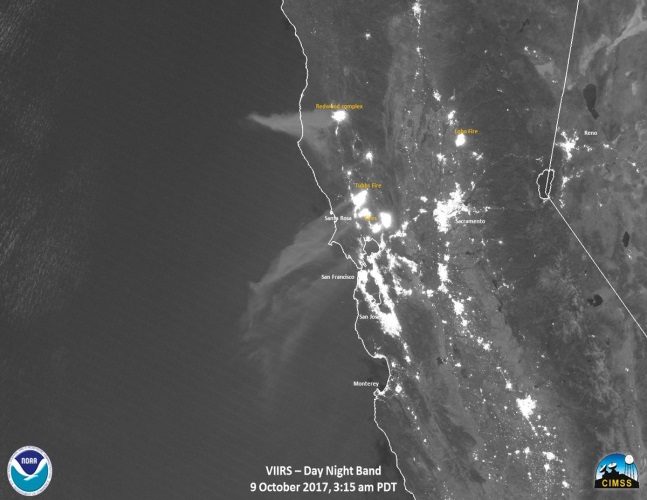 Sean Higgins, a partner at Andrews & Thornton, has been appointed a seat on the Plaintiffs' Steering Committee of the coordinated proceedings for the cases of all individuals suffering loss from the fires that raged in the North Bay last October. In the aftermath of the devastating fires that burned at least 245,000 acres, killed 43 people, and destroyed nearly 9,000 structures, many residents are looking for answers. The attorneys at Andrews & Thornton are here to help you find closure and get your life back on track. We represent individuals as well as vineyards and wineries in Napa and Sonoma Counties. Litigation is proceeding rapidly against PG&E, so if you are in need of assistance now is the time to act.
Our firm has sent two noted fire investigators to Northern California to investigate the cause of these fires.
One of the investigators we have obtained is an expert in electrical origin fires. He is a leading expert in his field who comes to us with years of industry experience and training in safe practices for transmission line installation and maintenance. His investigations have frequently led to the confirmation that an electrical source caused a fire. He has investigated the cause of numerous fires around California and has been an expert witness in many cases, including the 2007 Witch Creek Fire in San Diego.
Similarly, our firm has acquired the services of an expert arson investigator to explore the cause of these fires. His training and experience allows him to identify and locate fire origin sites and all potential causes. He is a former Division Chief of the Orange County Fire Authority who comes to us with decades of experience with California firefighting services.
On behalf of our clients, which include individuals, vineyards and wineries, our firm has set up an extensive field investigation to identify the negligent causes of these fires in Northern California.